Let's face it, when it comes to home maintenance there are quite a few tasks which bring shivers down inexperienced homeowner's spines. Sure, some menial tasks can be simply done with little to no serious effort. But we all know, there are lots of maintenance errands and duties which require a bit more "know-how". These tasks are much more demanding, and in most cases, are better left to a professional.
Roofing professionals
Roof and gutter installation can be one of these tasks. We at Roofing Above All are among the best roofing contractors in Detroit, a company well known for its proficiency in the field. No matter whether it's insulation, gutter or gutter guard installation or re-roofing, we will get the job done, and leave our satisfied customers with a smile on their face. But exactly what kind of services do we provide for you? Let's take a look!
Roofing
Installing a roof on a house is never a simple thing. For starters, it accounts for as much as 40 percent of your home's visible exterior so doing your research before selecting materials and hiring only the best professionals is crucial. You'll want to select the most durable, aesthetic and affordable materials that are easy to work with in the future if your roof needs maintenance.
As professionals, we suggest typical asphalt shingles for installment, since this traditional material is easy to find and maintain. Not to mention, shingles are available in a wide variety of styles and colors.
Re-roofing
Re-roofing over a single layer of old shingles is acceptable, but it's not our professional recommendation. With this method, chances are, previous issues such as leakage will likely show up again. Tearing up the old roof allows a much more thorough inspection of the existing decking. This way, every little problem can be fixed from the base. This method also allows you to switch old roof materials with new, more durable ones.
Gutter Installation
A properly installed gutter system diverts water from the roof and away from your house. Standing groundwater can enter basements causing serious problems. From this perspective, gutters are truly a small investment, which will provide efficient protection from the above-mentioned problems. We offer high-quality aluminum gutters (with a wide variety of color options) which we custom manufacture on site. We also offer gutter guards to keep debris out of the gutters.
Insulation
Insulation effectiveness is measured in R-Value or resistance to heat flow. As you know, during the winter, heat escapes from your home, while heated air enters it during summer. The greater the resistance value is, the more energy you save year-round. An under-insulated home will lose heat during the winter and will be noticeably hotter in the summer. The substantial energy loss causes your home's cooling and heating systems to work much more.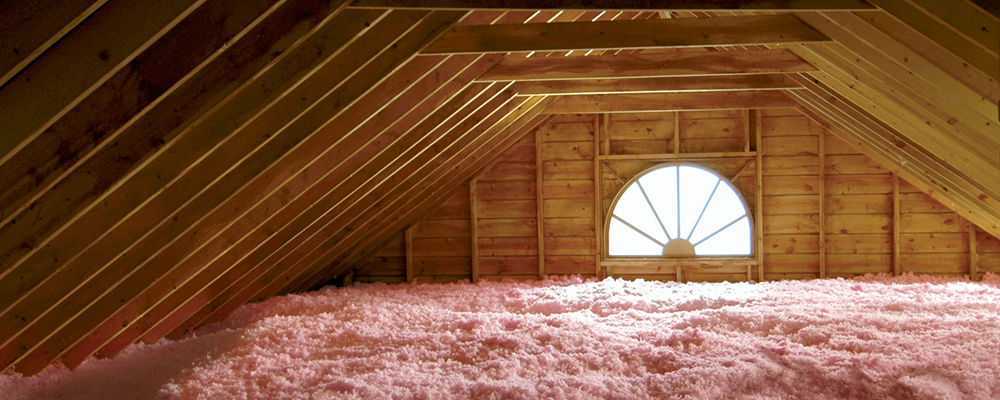 Go Green!
When you decrease the amount of energy you've previously used for heating or cooling, emission of greenhouse gasses and other pollutants will also decrease, along with the money you spend on bills. So, as you can see proper insulation isn't just a smart financial step, but also an important environmental decision.
With the rising energy costs, upgrading insulation is beneficial. You may not be in the position to influence oil prices or the cost of other resources, but by enhancing your home's insulation, you can rationalize your own energy usage which will in exchange save you precious dollars.
So, instead of wasting money on your energy bills, why not invest in good insulation and save up a substantial sum in the long run?
Conclusion
If you want to cut down the size of your energy bills and install great quality roofing, gutters, and insulation, then get in touch with Roofing Above All today! Visit our appointment booking page to book an appointment with us and view our schedule.